Conference
The IMAV conference is divided in 2 conference days, 2 competition days, and one practice day. The conference days are held at two different buildings on the TU Delft campus. The first conference day, Tuesday September 13th, will be held at the TU Delft auditorium (Mekelweg 5, 2628 CC Delft). The second conference day, Friday September 16th, will be held at a building called "X" (Mekelweg 8-10, 2628 CD Delft).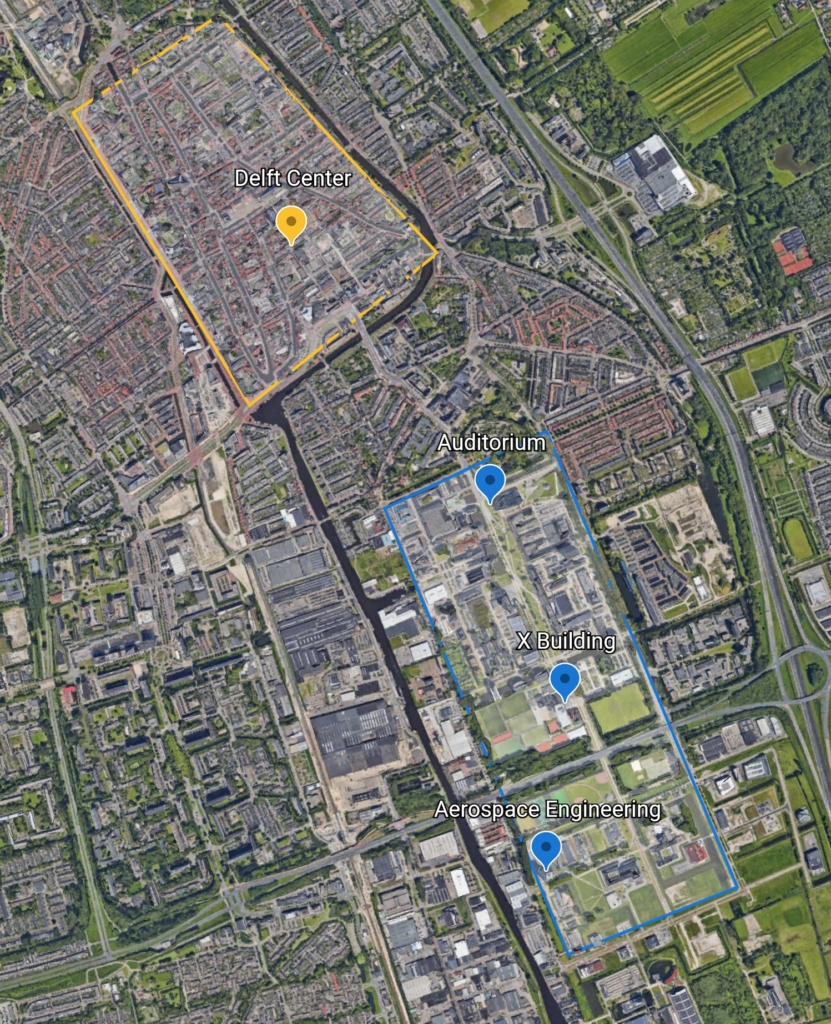 Competition
The three competitions are in the following locations:
Transportation from Delft by bus is arranged to Tomatoworld on Wednesday September 14th and to Unmanned Valley Valkenburg on Thursday September 15th. The faculty of Aerospace Engineering can be reached by foot or bus after the conference on Tuesday.
Interactive Map:
Hotels
Please note that you only need a hotel in Delft. On Wednesday and Thursday busses will be arranged to go the competition location and back.
For a list of hotels in Delft, have a look at: https://www.google.nl/maps/search/hotels+delft/
Delft can be reached from the airport with a direct train.