A major development in the agricultural domain is the transition to "precision agriculture", in which crop is monitored and taken care of at the plant level. Precision agriculture requires a high level of automation, in order to obtain measurements, interpret data, and take fine-scaled actions. Drones have the potential to play an important role in precision agriculture, as they can move in three dimensions, observing places that are normally hard to access.
In this competition, we want to push the state of the art for drones that navigate autonomously in greenhouses. Specifically, we want teams to develop a solution with one or more autonomous drones that need to inspect a tomato greenhouse as quickly as possible. The goal is to monitor the tomato crop and find a plant with a disease (simulated for the competition). The teams are free to develop any flying solution, as long as the take-off weight is lighter than 1 kg.
You can find the current version of the rules here. Please note that these rules can be subject to (likely minor) changes over time, based on feedback from participating teams, etc.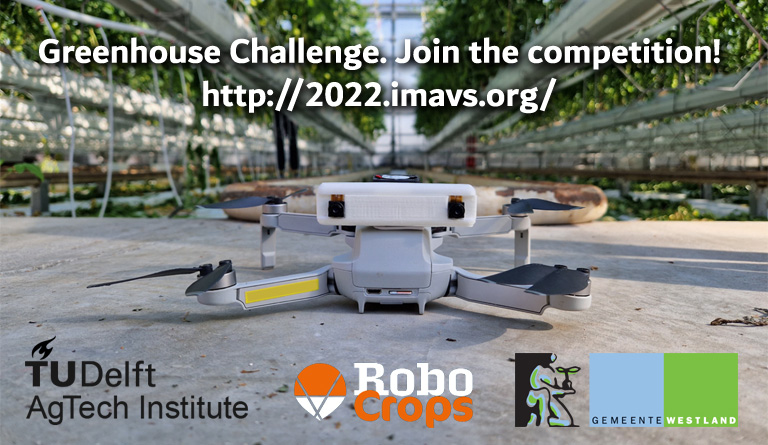 ---
Pre-registering for the competitions
Each competition has a limited number of places for participating teams. Hence, if you want to participate in any of these competitions, please let us know before May 15 with a "pre-registration".
Pre-registration means sending an email to imavsdotorg@gmail.com, including the following information:
Team name
Team members
Affiliation (University, institute, company, or otherwise) & Country / countries
Which competition(s) you want to participate in, and what your rough plan is for the competition(s).
Mention experience with past competitions